Sean Albright
Type of Porphyria
Variegate Porphyria (VP)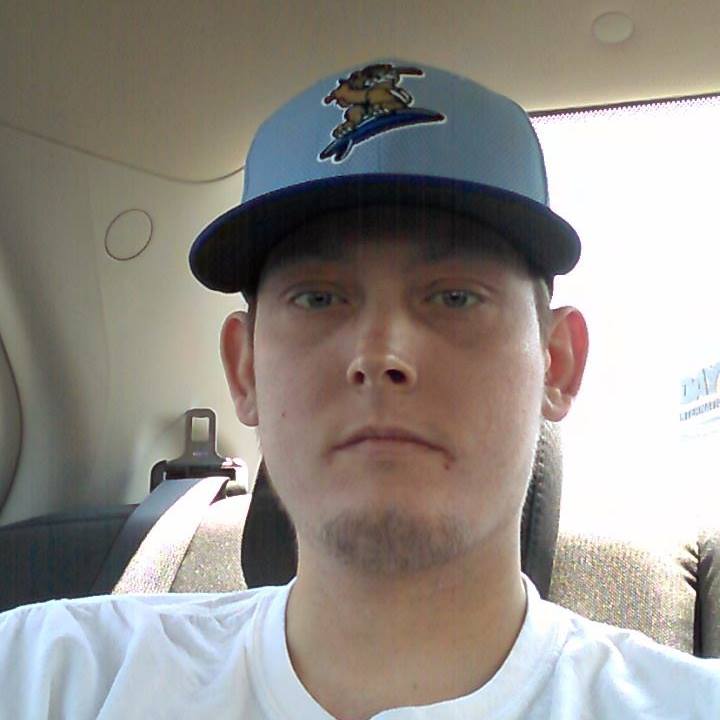 I started having symptoms, such as chest pain, stomach, nausea, and skin issues, when I was 6. I was severely hindered because I couldn't do the things normal kids my age did. I started going to different doctors and hospitals to get some sort of diagnosis or help in any form in Kissimmee, FL. Everyone at the ER would tell me it was all in my head and send me home.
Around the age of 16, things got significantly worse. I was only able to leave the house for school. I moved to West Melbourne, FL at age 16. My physician ran tests and kept a standing order for blood work during times when my symptoms occurred. She eventually received the results that said I had porphyria. At first there was confusion as to whether my skin symptoms were caused by eczema or Porphyria Cutanea Tarda. I was getting treatments every 9 months or so, by this point. I traveled to Mayo Clinic and learned my skin issues were related to Variegate Porphyria (VP). My treatments increased in frequency, but I still tried to do normal things like ice skating, playing and watching baseball, etc. I missed over 100 days of school during my senior year of high school, but still graduated with honors. Now I go for daily treatment of Panhematin, D5W, or steroids. They do a great job of keeping me out of the hospital and will fit me in anytime I need it.
After finding Dr. James Neel in Melbourne, Florida my porphyria has improved in a big way.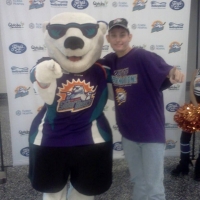 I like to go to hockey games, baseball games, pro-wrestling matches, etc. I always go camping in January for the 24 hours of Daytona event. It's one of the few times each year that I feel 100% normal. I enjoy iracing and have three championships in four years of racing. I like spreading porphyria awareness any way I can through my iracing and frequently tout the APF on forums and other social media outlets. It is hard to see many people have porphyria and go undiagnosed for so long. I meet so many doctors that have never even heard of it. I didn't have anyone to talk to until I found the APF. It has helped me feel not so alone. My coping tools, such as racing, are great because during those four hours, nothing else matters besides the car and the track. My best friend/co-owner of my virtual race team is extremely supportive. A support system is one of the most important things. It's helpful to have others to relate to. Without this, it's much harder. Now I try to keep busy and go in for my treatments when needed.
Sean has a big passion for automobile racing. Due to Sean having active Variegate Porphyria, which is one of the Acute Porphyrias with photosensitive symptoms, Sean has entered into the world of iRacing, an online racing game that is set up to simulate all aspects of Professional Racing. Sean has decided to use his passion to help create more awareness by teaming up with the APF and displaying them on his cars. Many professional Drivers like Dale Earnhardt Jr. and Chase Elliot compete in iRacing. We are very excited for this opportunity to reach more people about Porphyria and to cheer on one of our own members. Albright Taylor Motorsports.