APF Staff
As cofounder of the APF, it also is a privilege and honor to serve as the Executive Director of the APF until a new Director is named. YOU are the reason the APF exists and the inspiration for my service.
First, thank YOU for helping us build the APF into the largest porphyria organization in the world. YOUR loyalty and assistance has brought the APF from a tiny kitchen support group to a 17,500 member international organization serving patients, families and healthcare professionals in 120 countries.
I am honored to lead such an outstanding team, who strive every day to improve YOUR Porphyria health and enhance orphyria education, awareness, support, and research. Members of the team are either patients themselves or represent a person suffering from Porphyria. They are motivated by concern and love and are, therefore, willing to go the extra mile for patients and physicians.
When a staff member is hired, the first thing they are told is at the APF we maintain, "PATIENTS FIRST !" This has been the APF motto for over 40 years and will continue to be our standard.
Call us with your needs, suggestions and complaints. We want to hear them all and react accordingly.
GOD BLESS YOU,
Desiree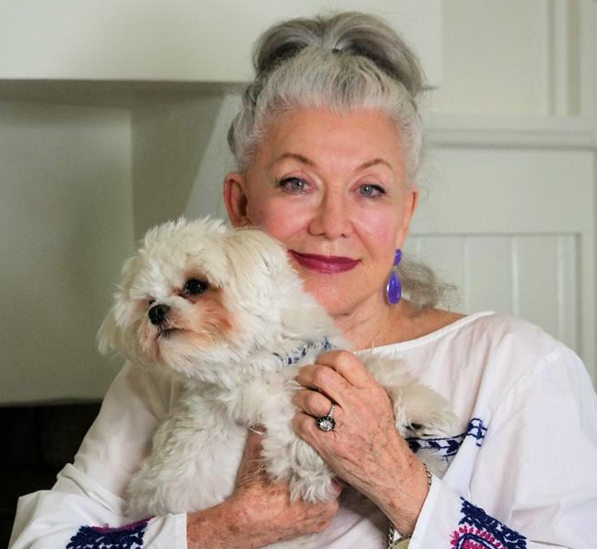 ---
APF Team
Executive Director
Desiree Lyon
Patient Engagement Team
Paxton Cumming, Global Patient Engagement Coordinator
Susan Smith
Elizabeth Brougher
Media Team
Desiree Lyon, Coordinator
Nicole Castellano, Director of Communications
Social Media Team
Amy Burke
Pax Cumming
Deborah Fedele
Sean Albright
Tasha Alicea
Office Administration Team
Carol Hughes, Office Administrator
Yvette Strange
Lelia Dodson
Virginia Salcutan