Sylvester John Berdak
Type of Porphyria
Acute Intermittent Porphyria (AIP)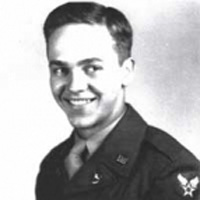 My story is about my dad, Sylvester John Berdak, who died in 1977 of a heart attack related to smoking. I was 16 years old at the time. His pain through those years was unbearable and he did many things to relieve it.
He was a Master Sergeant in the United States Air Force who planned to spend more than the 20 years he served, but the AIP symptoms led to his early discharge at 38 years old.
My dad was treated for the abdominal pain, but the doctors thought it was more psychological. His primary care doctor even sent him to a psychiatrist.
I remember, as a kid, that he would s and he would shake in church services and soak in the bathtub to help the pain.
In 1977, my siblings and I were tested with stool and blood work to see if we had or would be carriers of AIP. I think I was seen not to be a carrier. I try to keep my dad's family and extended relatives informed of what could be in their lives. They do not seem to listen, but I keep on trying and continue to spread the word of porphyria.
Lori Berdak Miller