The APF store now has masks available on it's online site.
The masks are HEPA filtered and made with a moisture blocking lining, used for outdoor cushions. The outside fabric is provided by Solbari outdoor materials. This way your mask will keep form fitting to your face and keep the temperature 20-30 degrees cooler.
You will feel confident and feel secure as you wear your mask. Hand wash & Line Dry.
Hurry - get yours today while supplies last!
---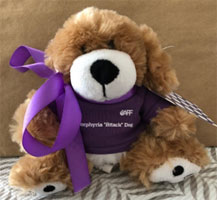 Puppy Love!
Staying home can now feel less lonely and safer with our Porphyria Attack Dog.
This little guy is a great companion sure to scare away those purple blues!
---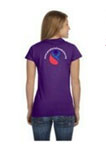 BOGO on all t shirts - hurry - while supplies last!!