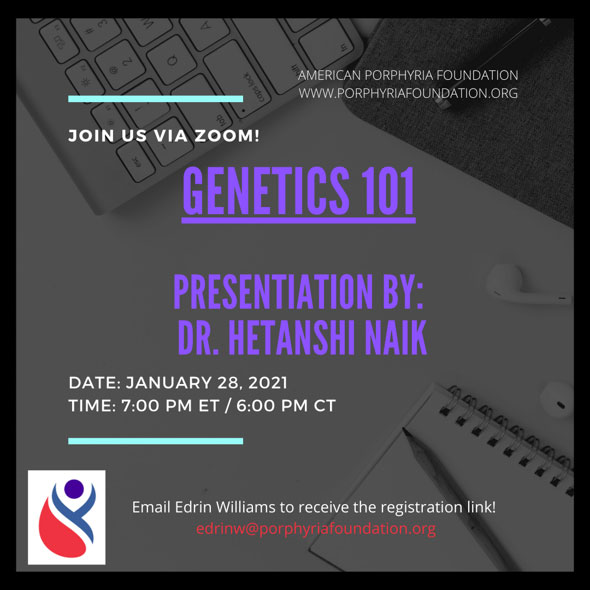 January 28, 2021| 7:00 PM ET
Join us next Thursday, January 28, 2020, at 7:00 PM ET for a live Zoom Session with Dr. Hetanshi Naik. Dr. Naik's topic is Genetics 101 - Join us to learn about genetics and the porphyrias.
https://us02web.zoom.us/meeting/register/tZMucuChrjorHNSuMBi6Qr7EJbG8FA465SBo
After registering, you will receive a confirmation email containing information about joining the meeting.
You may also Email Edrin at edrinw@porphyriafoundation.org to RSVP.