Porphyria Awareness Week
Porphyria Awareness Week is celebrated April 2 - 9, 2022. During this week, patients are encouraged to heighten awareness in their own communities while enjoying a series of community building activities. The APF will provide educational materials for their physicians and other medical professionals, as well as the public for patient driven awareness and fund raising activities. Patients often create their own activities for Awareness Week but frequently participate in the education and community fun activities.
The Following are activities that will be offered:
Everyone is encouraged to go Live on Social Media during Porphyria Awareness Week. We want to hear yoru porphyria story.
March 31, 2022
A PRE-KICKOFF WITH DR SANJAY HAPANI
Watch for the Zoom invitation on the APF website and Facebook !!
APRIL 2
Come one Come all!! Happy 40th Birthday APF AND PORPHYRIA AWARENESS WEEK.
Celebrating 15,000 members
HAPPY 40TH BIRTHDAY APF
Join the Birthday Party of Facebook Go LIVE on FACEBOOK and tell your story
also
Light your birthday candle and send a photo. (videos will be compiled of patients lighting their birthday candles.) We have already received 70 photos in two days.
PATIENT Meeting
6 Mistflower lane
Santa Rosa Beach, FL 32459
6 PM central time WE HAVE A BIRTHDAY PRESENT FOR ALL ATTENDEES.
Start the Recordati CLICK CAMPAIGN CLICK ON THE ICON AND AUTOMATICALLY Recordati donates $5.00 to the APF. Click Away !!!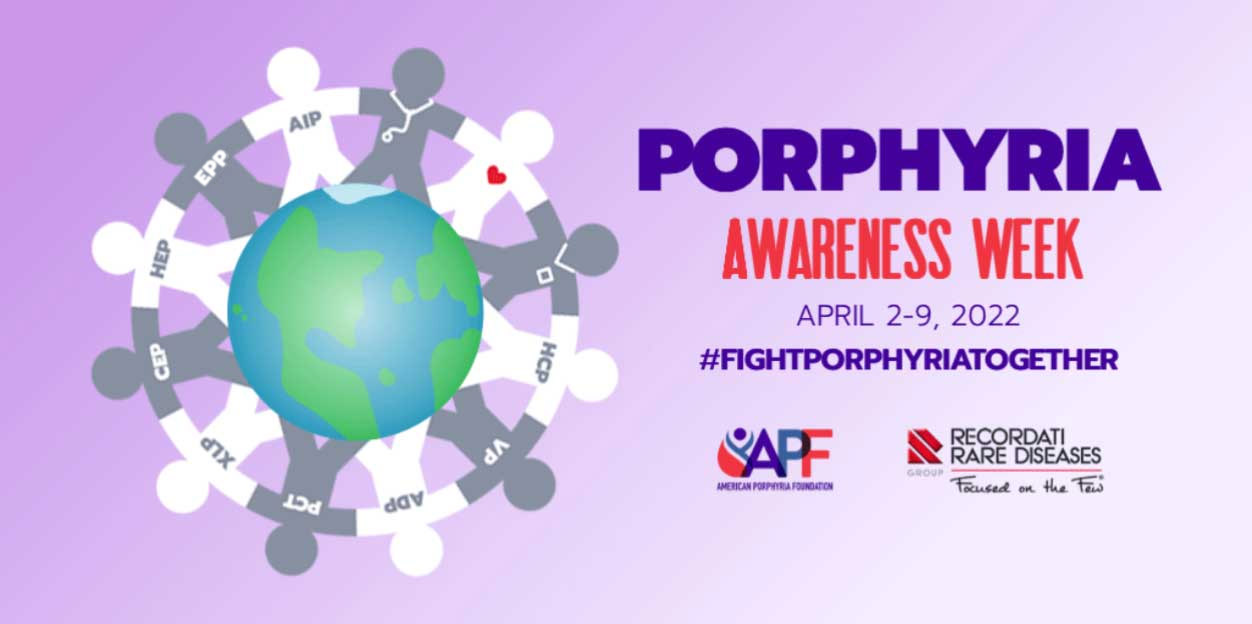 And
TWO OF ME WATCH PARTY Host a watch party to view TWO OF ME !! This is an outstanding video of people who have suffered acute porphyrias and have been courageous enough to tell their porphyria journey. Thanks to Alnylam Pharmaceutical for producing this moving documentary and thanks to the patients who shared their lives.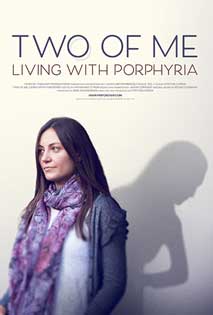 Sunday, April 3, 2022
Let's Talk Porphyria with Nicole Castellano
5 pm est
American Porphyria Foundation ZOOM details will be posted on Facebook and the APF website. All are encouraged to join.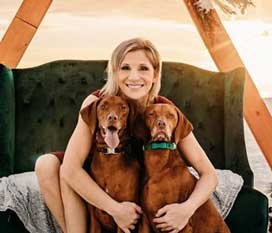 Monday , April 4, 2022
Hat Day
Wear your hat in honor of our Photosensitive porphyria friends. PRIZES ABOUND
Tuesday April 5, 2022
PET PARADE
Show off your Pet Rocks, Dogs, Cats, Turtles, Snakes and lizards . All pets are welcome. Show them off on Facebook. PRIZES GALORE
See Milo in his purple Porphyria outfit!!!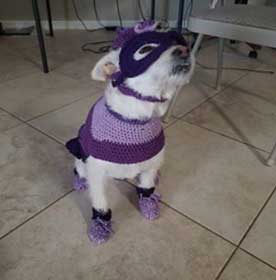 Wednesday, April 6, 2022
Share The Activities You are Doing to Increase Porphyria Awareness in your Community.
Thursday, April 7, 2022
TIP TOP TIPS
Win the prize for the best tip to help others with any type of porphyria.
Who has the best TIP TOP TIP !!!
Friday , April 8, 2022
WEAR PURPLE DAY PRIZES GALORE!!!!! WE FIGHT PORPHYRIA TOGETHER
APF LIVE STREAMING VIDEO GAME CHANNEL 700-830 PM
The First Official live stream video game will take place Friday 7pm to 830pm with APF member, SEAN ALBRIGHT. If you are a gamer and want to watch Sean play GRAND TURISMO 7, you can search APF Live Streaming Channel OR GO TO at https://m.twitch.tv/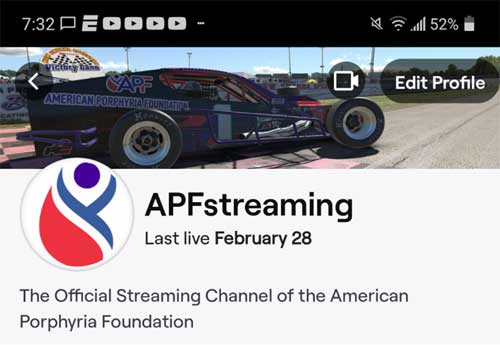 Everyone is encouraged to go Live during Porphyria Awareness Week