Focus on Variegate Porphyria (VP) +
It's Wear Purple Day!
---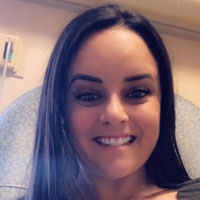 Spotlight on VP Member Arielle Dimino
Click Here to Read Ariel's Story
Spotlight on VP Member Robert Dawson
Click Here to Read Robert's Story
Variegate Porphyria (VP)
Variegate Porphyria is a rare genetic metabolic disorder characterized by deficient function of the enzyme protoporphyrinogen oxidase (PPO or PPOX). Some affected individuals present with skin symptoms, some with neurological symptoms and some with both. Blistering and fragility of sun-exposed skin are the most common skin (cutaneous) symptoms.
Click Here to Learn More About VP
---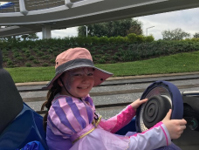 It's Wear Purple Day
We hope you all are showing support and raising awareness efforts by wearing purple today
Please send us your pictures in you purple gear!!
---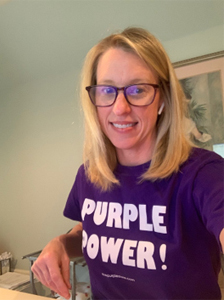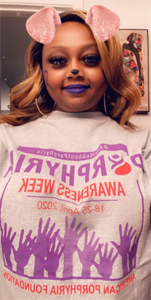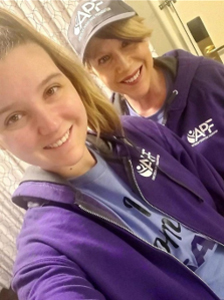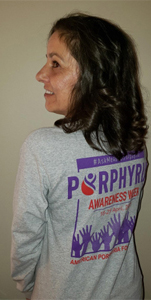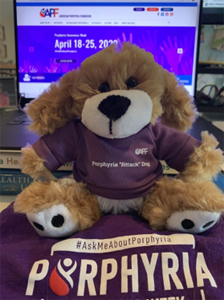 ---
SEND US YOUR PHOTOS AND STORIES FOR A
SATURDAY #PorphyriaAwarenessWeek ROUND-UP
Purple shirt? Purple Hair? Purple Nails? Furry friends?
An interesting conversation?
Send your pictures and/or stories to general@porphyriafoundation.org
---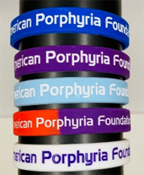 There's still time to get your porphyria gear to spread awareness all through the year! With different apparel options, umbrellas, pens, jewelry and more, you can look sharp while raising awareness.
The APF online store is a great resource for educational materials as well - check it out!
Check Out the APF Online Store!
---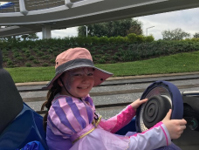 Coming Tomorrow....
Wear Purple Day!
Show your support and awareness efforts by wearing purple in honor of Porphyria Awareness Week.
Why Purple?
The terms porphyrin and porphyria are derived from the Greek word porphyrus, meaning purple. Urine from some Porphyria patients may be reddish-purple in color due to the presence of excess porphyrins and related substances in the urine, and the urine may darken after exposure to light.
---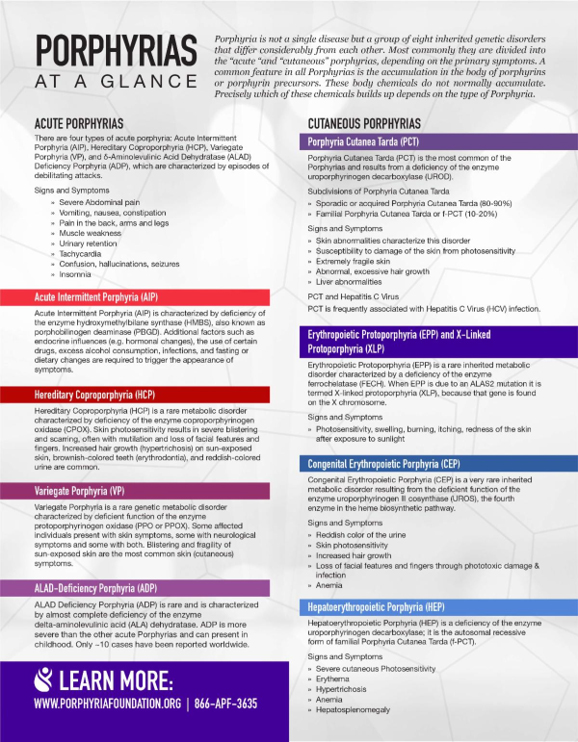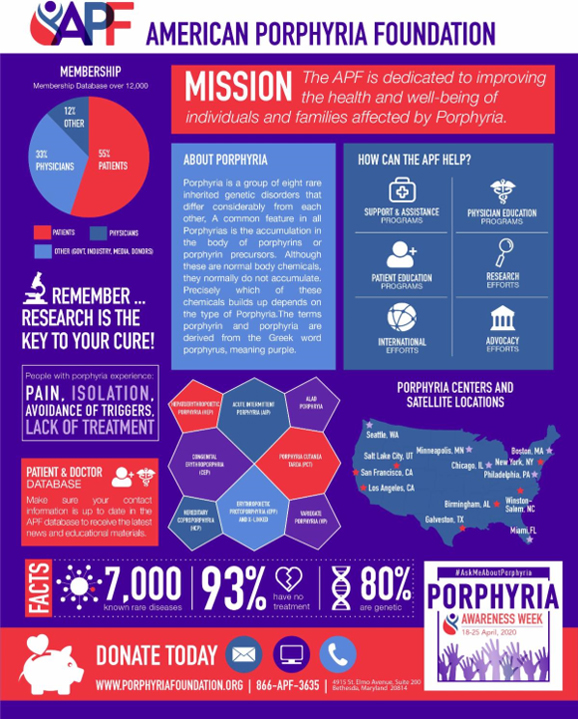 #AskMeAboutPorphyria encourages you to educate your local community and healthcare professionals through encouraging a conversation about Porphyria and the impact it has on you. One conversation can make a difference.
Have you had a good conversation about Porphyria? Share with us atedrinw@porphyriafoundation.org
Please Click Here to Access the APF Webpage for Awareness Week Logos and Materials