THANK YOU FOR A FANTASTIC PORPHYRIA AWARENESS WEEK 2019!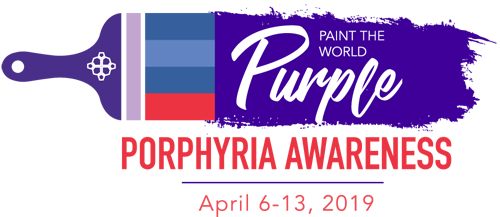 This was YOUR opportunity to spread awareness and education on the porphyrias. Together we painted the world purple for porphyria! With patient, caregiver, physician, pharmaceutical, and APF support – we made broad brushstrokes in creating a world where more of the general public and more physicians understand porphyria. THANK YOU, the APF community, for your wonderful efforts this week.
YOU DID ALL THIS!

Two Patient Education and Support Meetings (Seattle and Boston) were held include expert physicians
Purple was the color of the day on Tuesday
A classroom learned about EPP through a reading of Shadow Jumpers
A Fun Run from the Sun was hosted for several hundred people
Many, many brave porphyria warriors told personal stories
A "Let's Talk Porphyria" Zoom Conference call hosted 20+ people who shared the impact of porphyria
A Vintage Mixer was hosted in Pittsburgh to spread porphyria awareness
A Facebook video campaign became widespread
And so much more...
At the APF...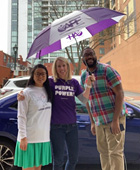 Tons of Physician Education Packets were requested and sent
Dozens and dozens were added to the APF open and closed Facebook groups
Website hits at www.porphyriafoundation.com skyrocketed
New merchandise hit the APF store and orders flowed out
Many members were honored and celebrated through donations to the APF
Twitter and Instagram posts exploded throughout the week
Porphyria fact sheets were distributed to thousands
Porphyria organizations around the world joined in Paint the World Purple for Porphyria
Daily facts, member stories, and trivia were posted on Facebook
Trivia Winners: Rebekah Gidley (Open group), Abdul Butt (CEP), Stacie May Cromack (PCT), Tara Cantley (AIP), Bekah Lock (EPP) and Donna Jean Henson was our 2700th Member winner!!