Porphyria is a family of rare, genetic diseases characterized by potentially life-threatening attacks and, for some patients, chronic debilitating symptoms that negatively impact daily functioning and quality of life. Porphyria includes eight subtypes, and each has unique manifestations, making an accurate diagnosis even more challenging. Four of these subtypes, a family of diseases referred to as acute hepatic porphyria (AHP), result from a genetic defect leading to deficiency in one of the enzymes of the heme biosynthesis pathway in the liver: acute intermittent porphyria (AIP), variegate porphyria (VP), hereditary coproporphyria (HCP), and ALAD-deficiency porphyria (ADP).
In the United States and Europe, approximately 5,000 people experience one or more attacks annually, and approximately 1,000 people suffer frequent and severe attacks. Common treatment approaches for AHP include carbohydrate loading, intravenous (IV) glucose, and IV hemin, which can be administered during an attack or sometimes between attacks (prophylactically). However, hemin is not currently approved for the prophylactic treatment of AHP. Currently, there are no treatments approved to prevent debilitating attacks and treat the chronic symptoms of AHP.
References
Balwani M, Desnick RJ. The porphyrias: advances in diagnosis and treatment. Blood. 2012;120(23):4496-4504.
Anderson KE, Bloomer JR, Bonkovsky HL, et al. Recommendations for the diagnosis and treatment of the acute porphyrias. Ann Intern Med. 2005;142(6):439-450.
Bissell DM, Wang B. Acute hepatic porphyria. J Clin Transl Hepatol. 2015;3(1):17-26.
Bonkovsky HL. Neurovisceral porphyrias: what a hematologist needs to know. Hematology Am Soc Hematol Educ Program. 2005:24-30.
American Porphyria Foundation. Acute Intermittent Porphyria (AIP). http://www.porphyriafoundation.com/about-porphyria/types-of-porphyria/AIP.
EPNET—The Porphyria Consortium. http://porphyria.eu/en/content/introduction-porphyria
Puy H, Gouya L, Deybach JC. Porphyrias. Lancet 2010;375:924-937.
COMMON SYMPTOMS SIGNIFICANTLY IMPACT QUALITY OF LIFE:
Affected individuals often experience some combination of the following symptoms: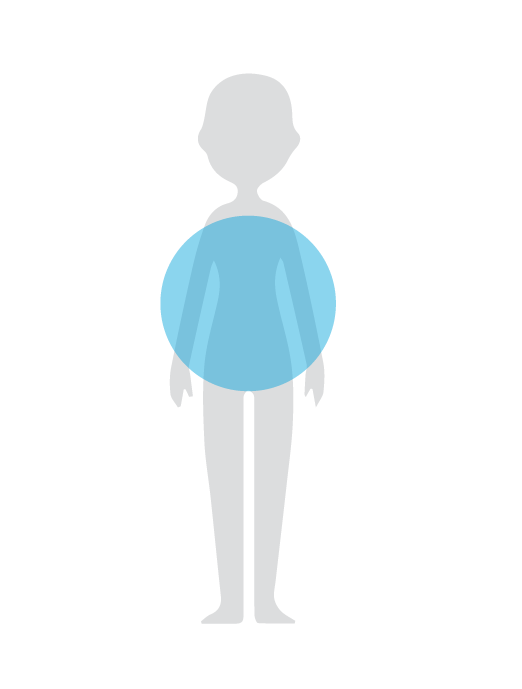 Autonomic Nervous System Injury
Severe, diffuse abdominal pain
Nausea and/or vomiting
Dark/reddish urine (does not manifest in all porphyria patients)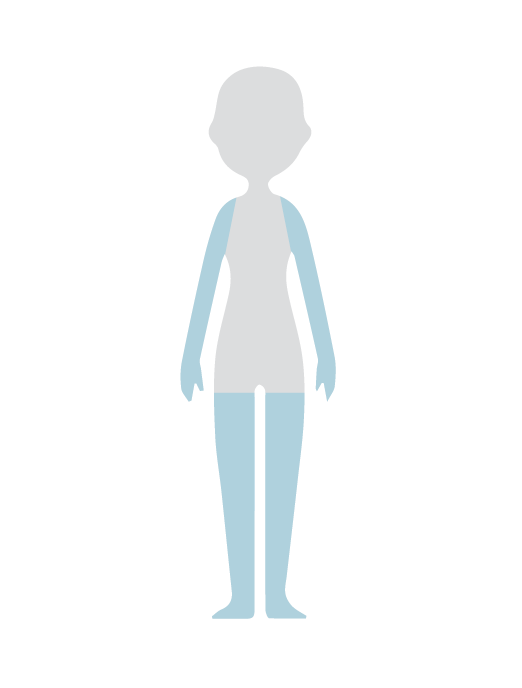 Peripheral Nervous System Neuropathy
Weakness
Numbness
Respiratory failure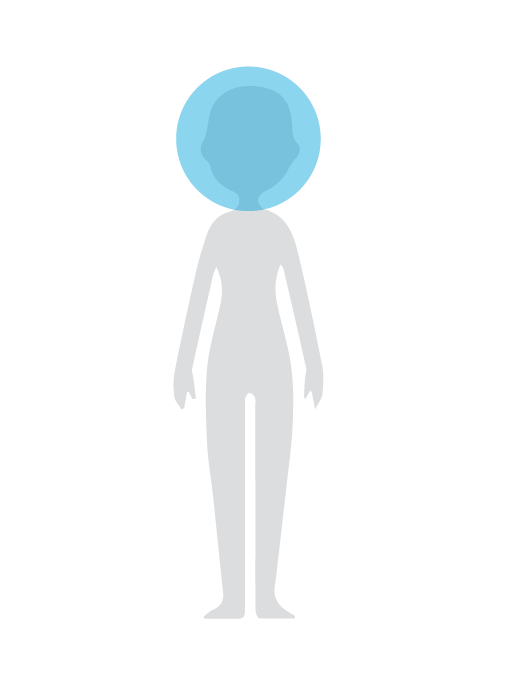 Central Nervous System Neuropathy
Confusion
Anxiety
Seizures
Hallucinations
Fatigue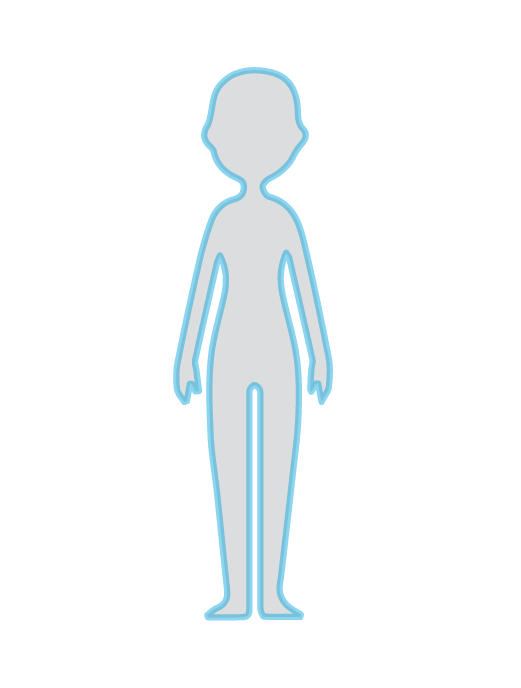 Cutaneous Findings (HCP and VP only)
Lesions on sun-exposed skin; chronic/blistering
What causes acute hepatic porphyria?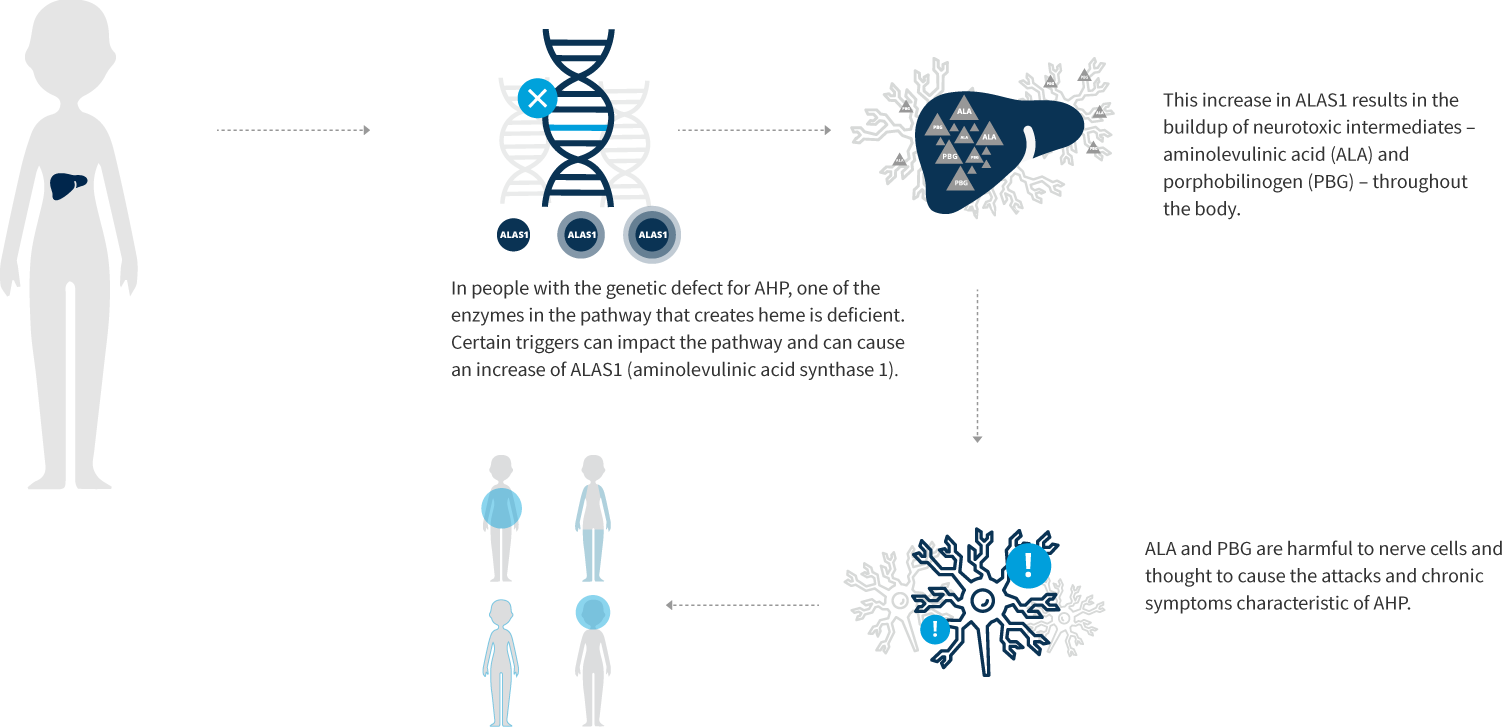 ---