Find Your Shadow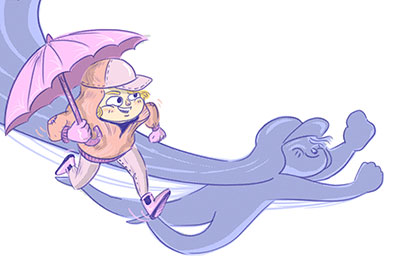 FIND YOUR SHADOW is a program that was created to help children with EPP live their dreams...with a little help from us!
Shadow Jumpers is excited to announce applications are now open for our fourth annual FIND YOUR SHADOW program. Last year we were thrilled to have selected Anthony Zamora and Cheyenne Ludwig as our recipients. Unfortunately, due to COVID restrictions nationwide, we had to roll over their awesome experiences into 2021. That's not stopping Shadow Jumpers from looking for a new batch of kids to help take on the sun. Two years of experiences jammed into what we hope is an eventful end of the year.
We are looking for kids under the age of 18 who are attempting to do something they have always wanted to try but may have been holding off attempting because of their EPP. Whether that is attempting recess, an outdoor sport/camp, a specific family vacation and more, nothing is off limits. We ask EPP families to submit their story and tell us how we can help make your dealings with EPP easier. Click below for the application to learn more and to apply.
FIND YOUR SHADOW 2021 APPLICATION
Previous Recipients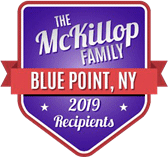 "Thank you so much to Shadow Jumpers for helping us re-do our Disney trip a few years ago when our daughter Morgan got a terrible reaction. Their knowledge of where to stay, what to wear and how to balance out our days really made this the safest (and most fun) vacation we have had. The tour guide they set us up with was knowledgably about our EPP and took us through so many different ways around the park to combat the sun. The resort they picked for us was with EPP in mind, having a late-night water park that our kids happily took advantage of. As we shadow jumped over the course of our long weekend, we even got help in the form of perfect rainy weather here and there. We're so excited to see who Shadow Jumpers helps next!"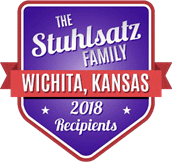 "Our Find Your Shadow trip was out of this world. Initially the kids felt a little self-conscious like normal but as the fun began, they got so sidetracked by the excitement and thrills of being on our sun proof vacation at Disney. Our VIP tour guide was very conscientious of the kids' EPP. He kept them in the shade and had UV protective umbrellas to keep them blocked when walking about. He was so considerate, fun and knowledge. He absolutely made the experience something we will never forget. Shadow Jumpers put us in a suite in Animal Kingdom so we could watch the animals from our balcony (and more importantly, in the shade and out of the afternoon sun"