Nutrition in Non-Acute Porphyria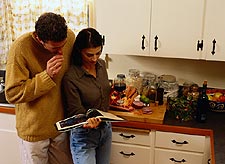 A balanced diet that provides all essential nutrients is important for everyone. Otherwise, only a few specific dietary recommendations are justified for types of Porphyria other than the acute Porphyrias.
Occasionally, the liver seems to contribute significantly to excess protoporphyrin production in Erythropoietic Protoporphyria and there can be significant liver damage. For this reason, patients with this condition may be advised to follow dietary recommendations similar to those for patients with the acute forms of Porphyria.